Velveteen Rabbit coming to Reiman Gardens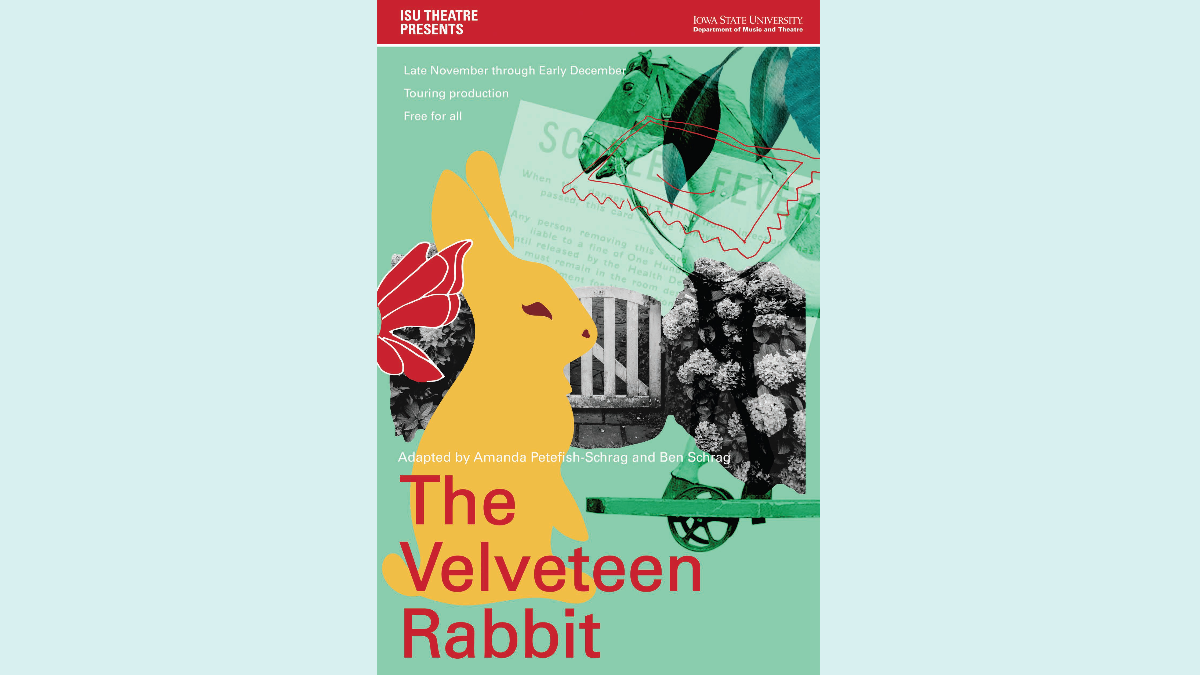 Reiman Gardens is pleased to welcome Iowa State University Theatre and its production of The Velveteen Rabbit on Monday, December 4, 2023. Showtime is 3:30 p.m. and runs approximately one hour.
The Velveteen Rabbit is a delightful, all-ages re-telling of the classic story by Margery Williams, adapted by ISU faculty member Amanda Petefish-Schrag and her husband, Ben Schrag. A five-member cast of ISU student actors/puppeteers brings the narration to life through the art of shadow puppetry. Children (and the young at heart) will be transported to a magical world where we explore what it means to be "real."
Following the performance, audience members can get an up-close look at the puppets, check out the backstage, and interact with the cast. The show is a production of Iowa State University Theatre and will be touring throughout the Ames community, and has a stop at the Nevada Public Library.